Galleries > Giantess
Strong and Powerful Women
The types of mythic stories that I would like to tell are about women who are strong and whole unto themselves. This is important because we are lacking positive stories of women in our culture. The titles for the Giantesses are sort of a play on a familiar axiom and for my self-amusement.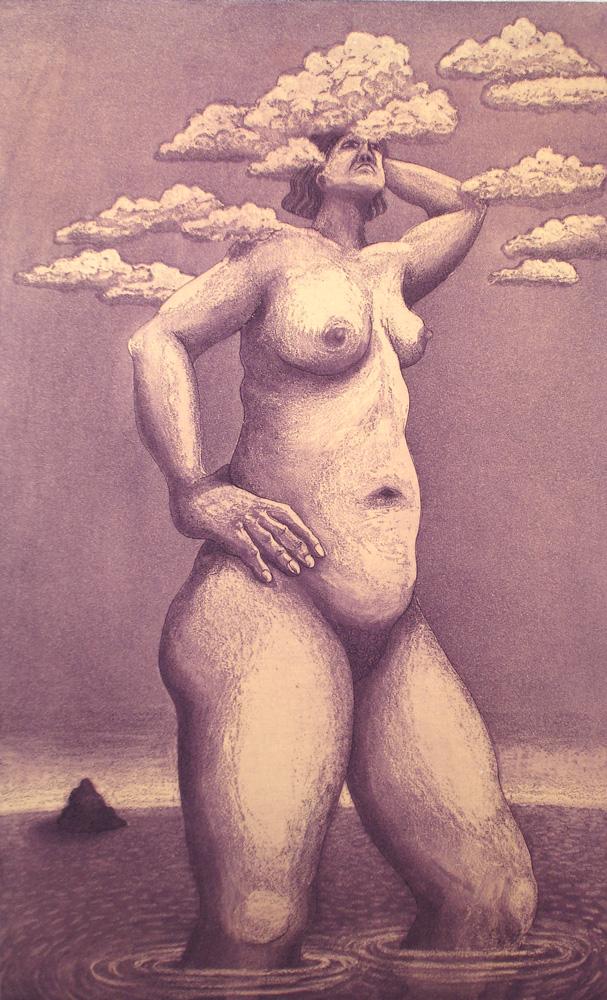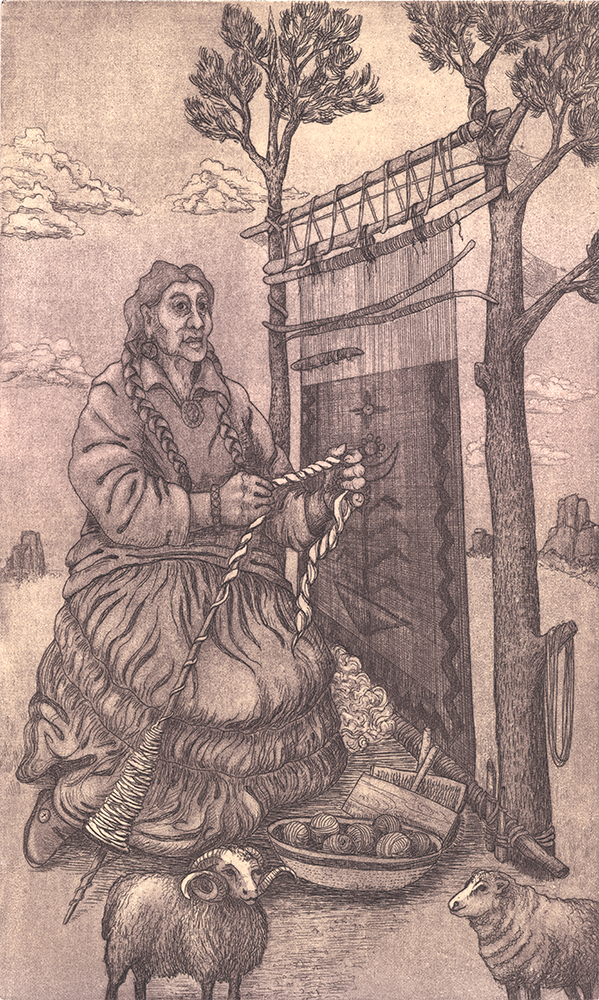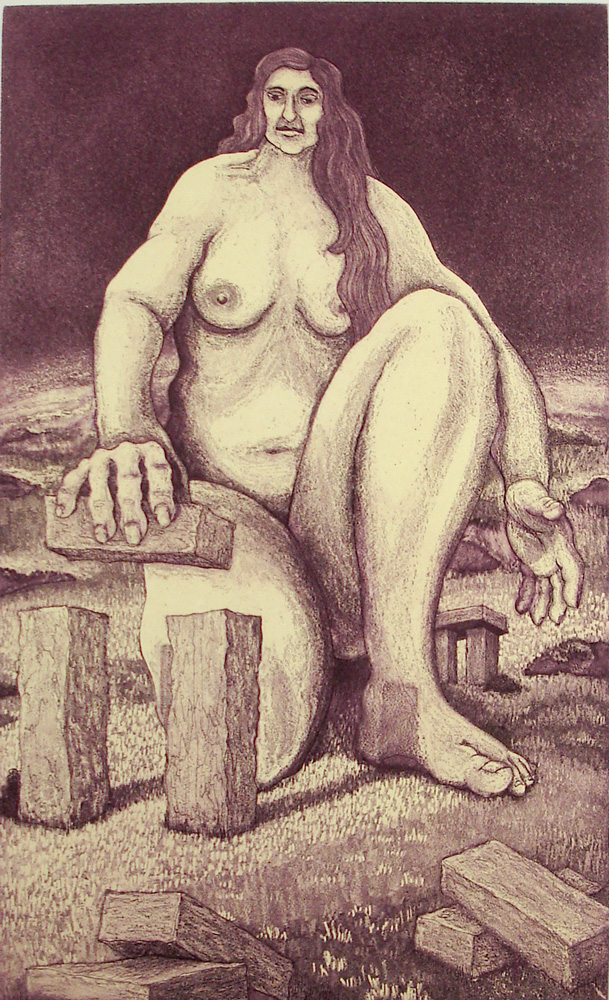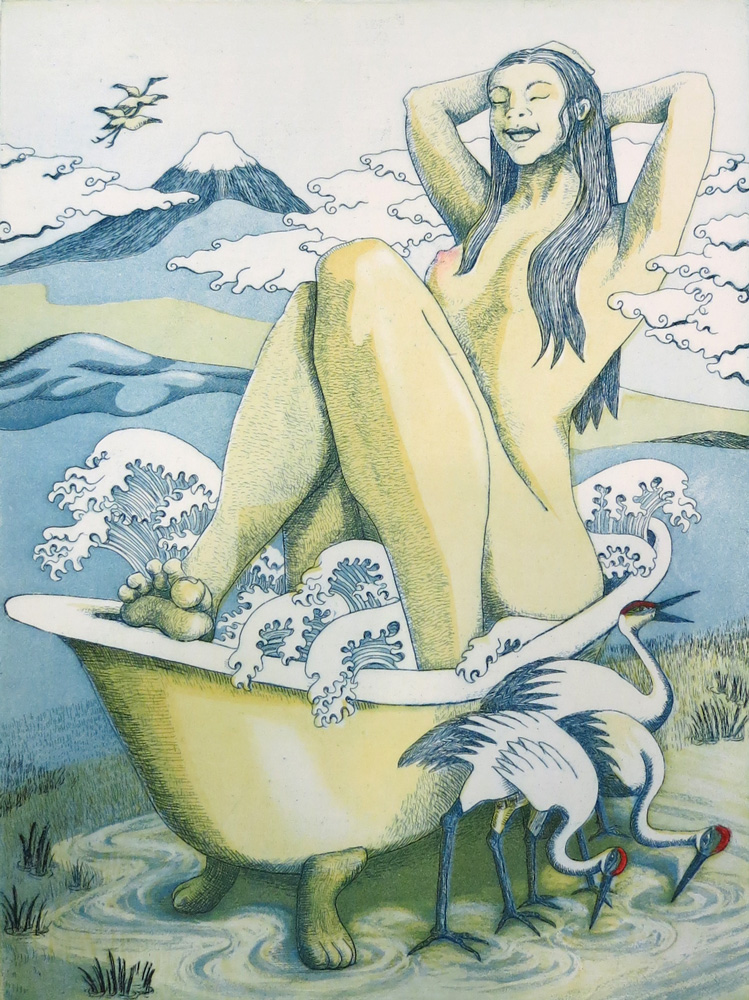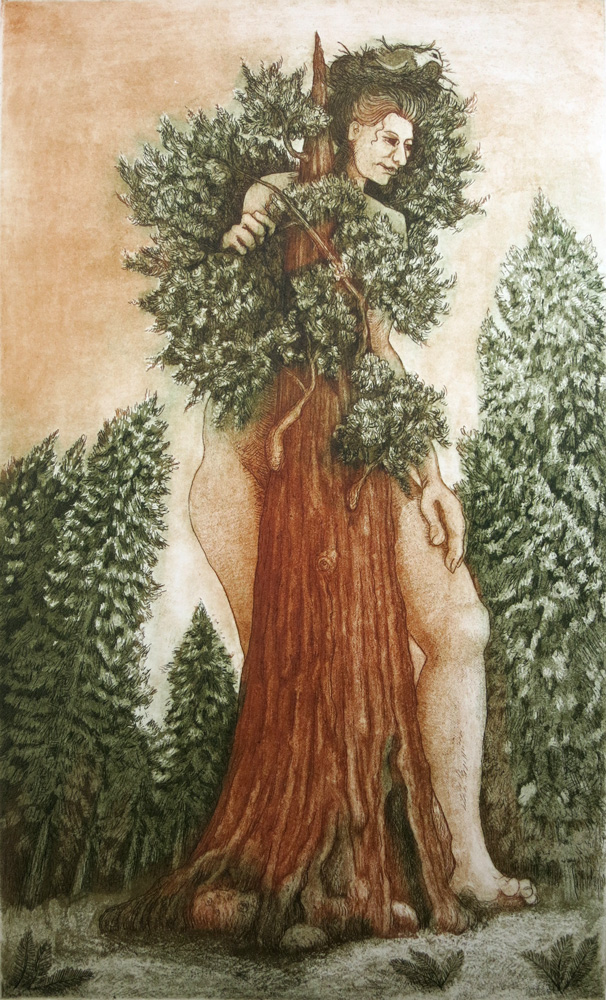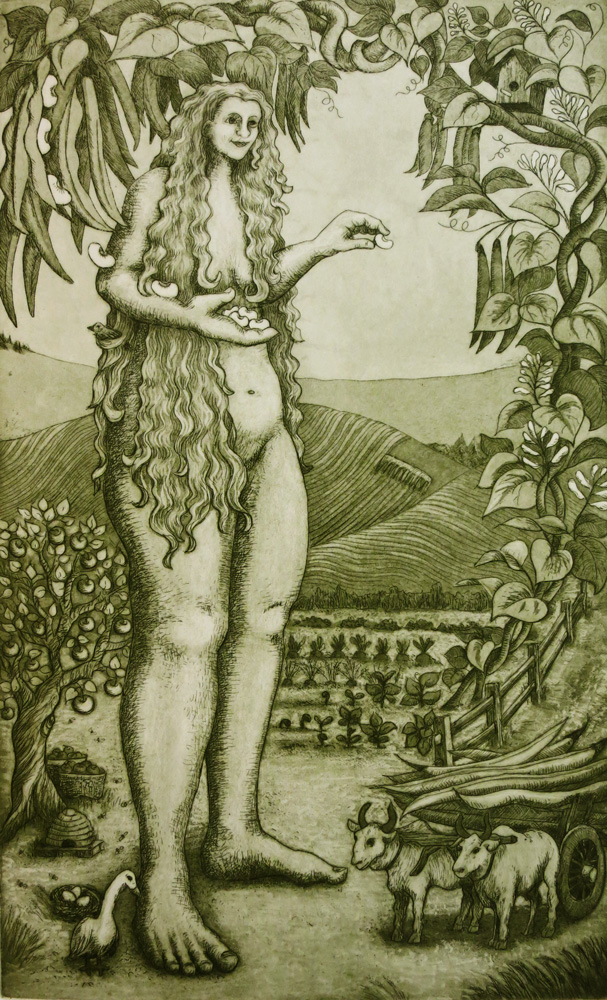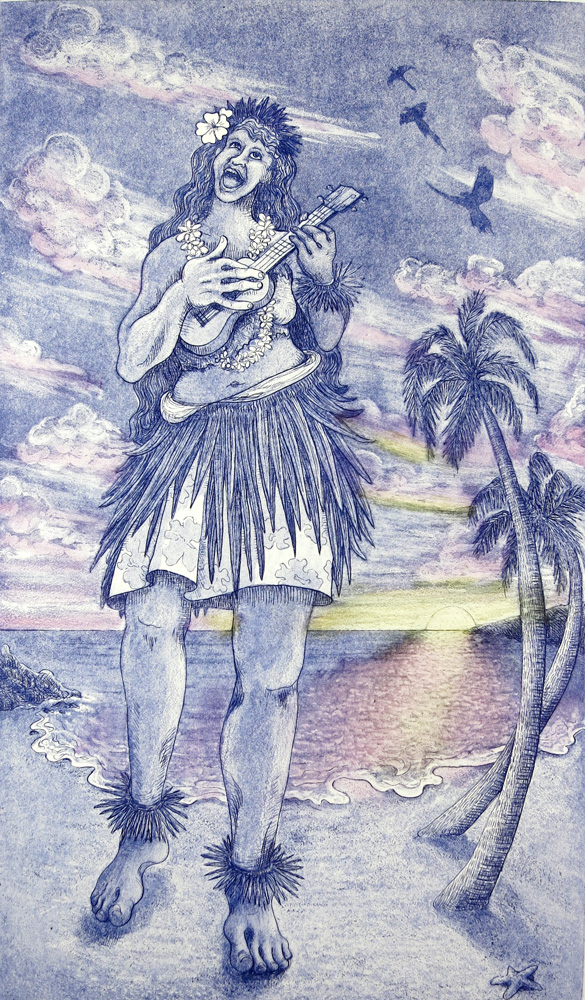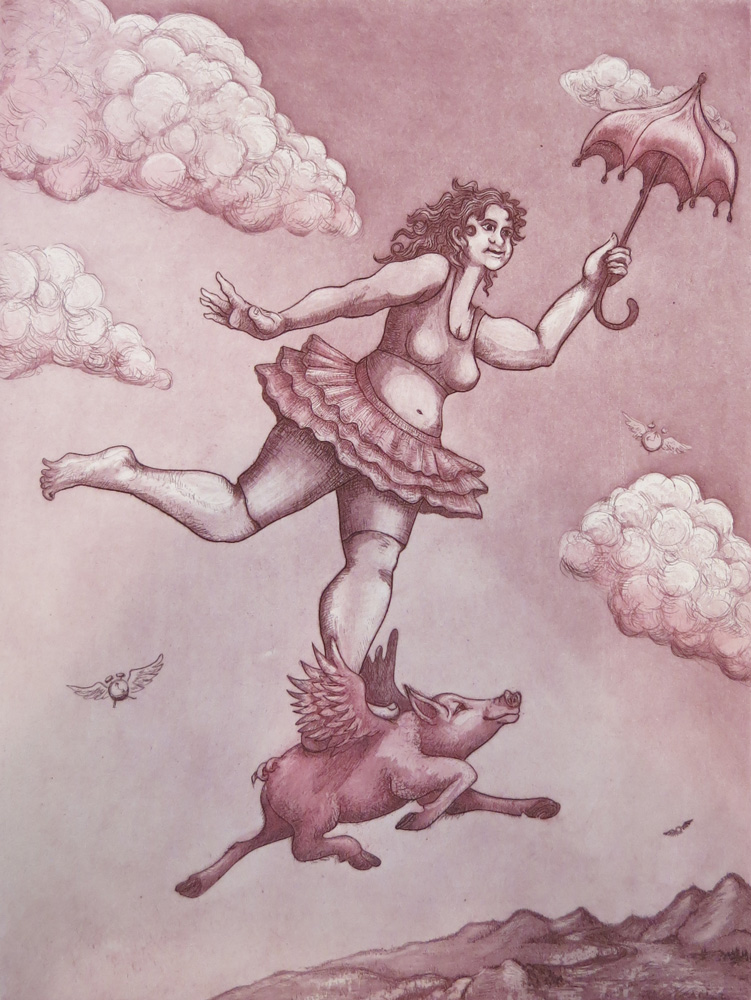 Giantess With Her Head in the Clouds
Giantess With a Bird in One Hand
Giantess Weaving a New World
Giantess Casting the First Stones
Giantess Can't See the Forest for the Trees
Giantess Tends Her Magic Beans
Giantess Hits the High Notes
Giantess Rides Her Flying Pig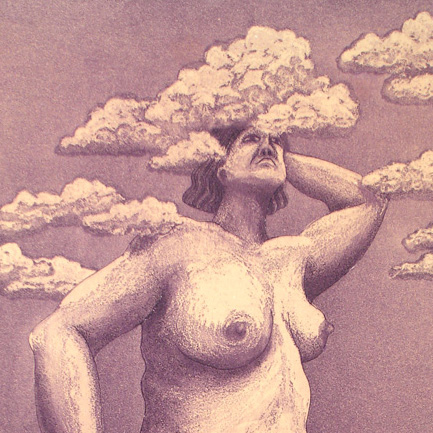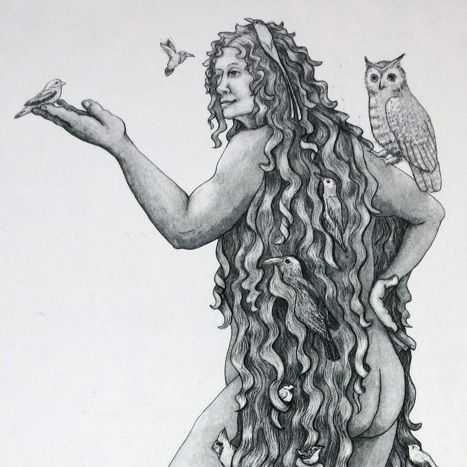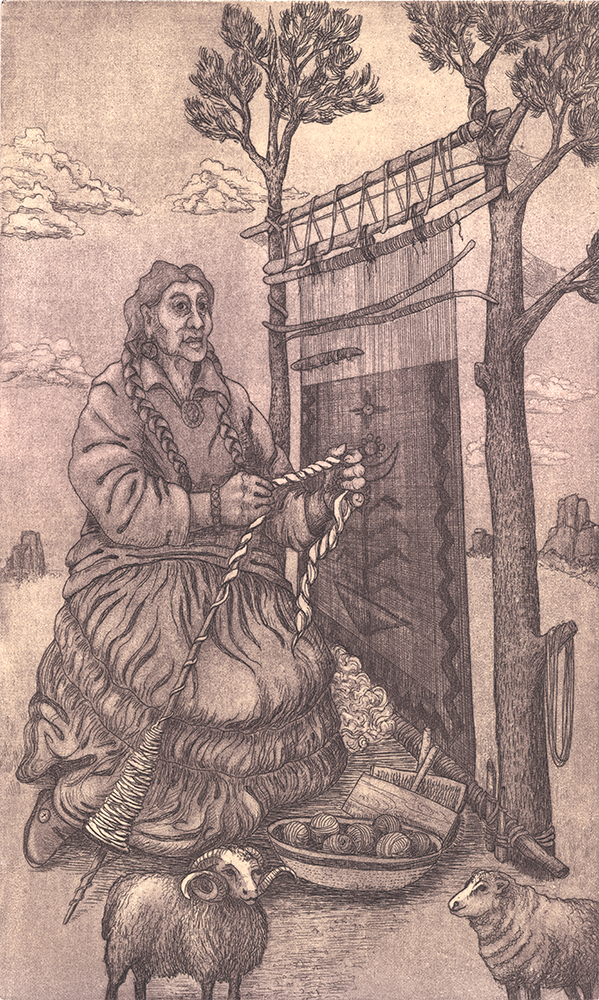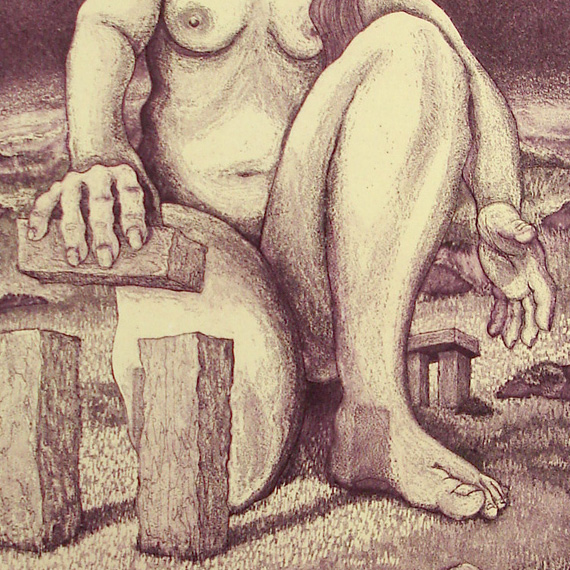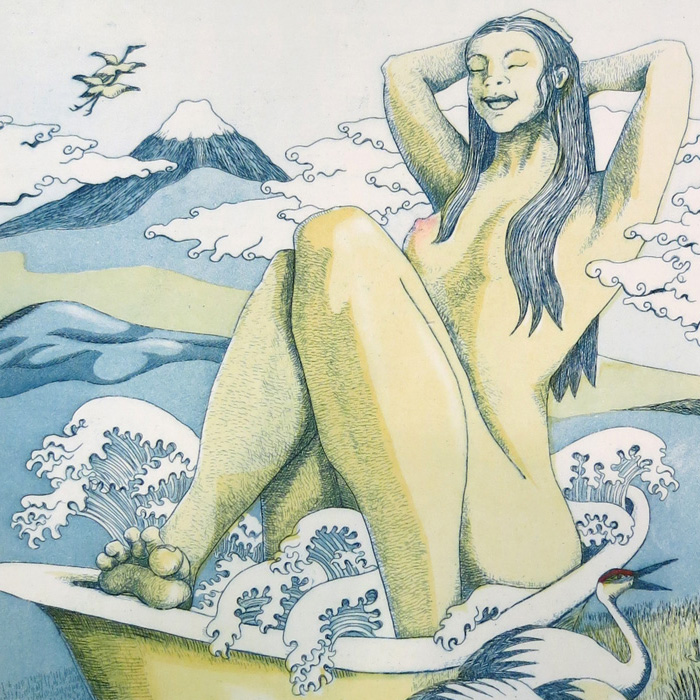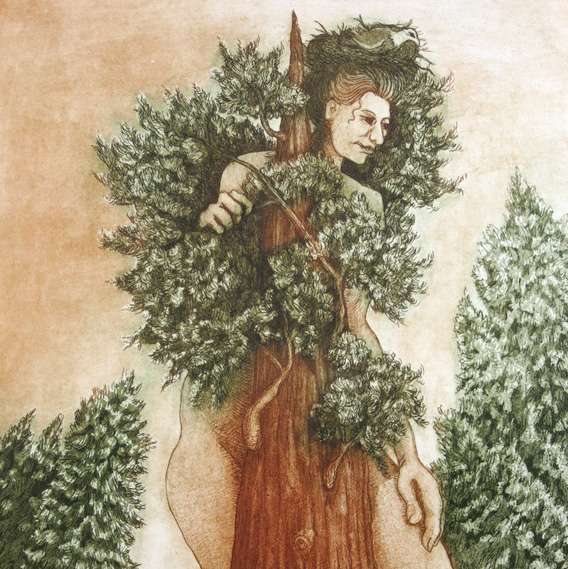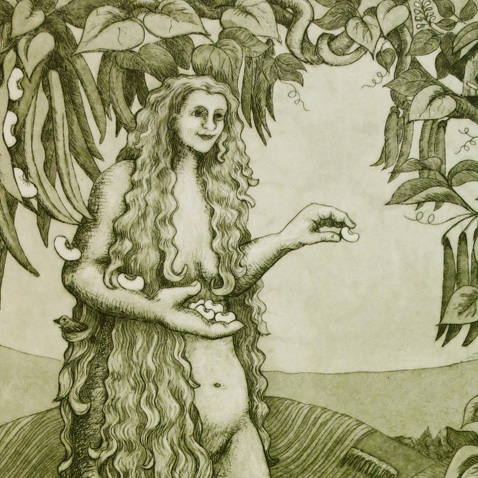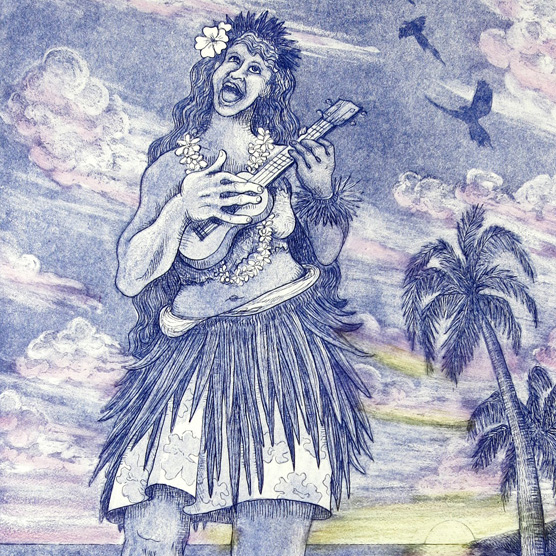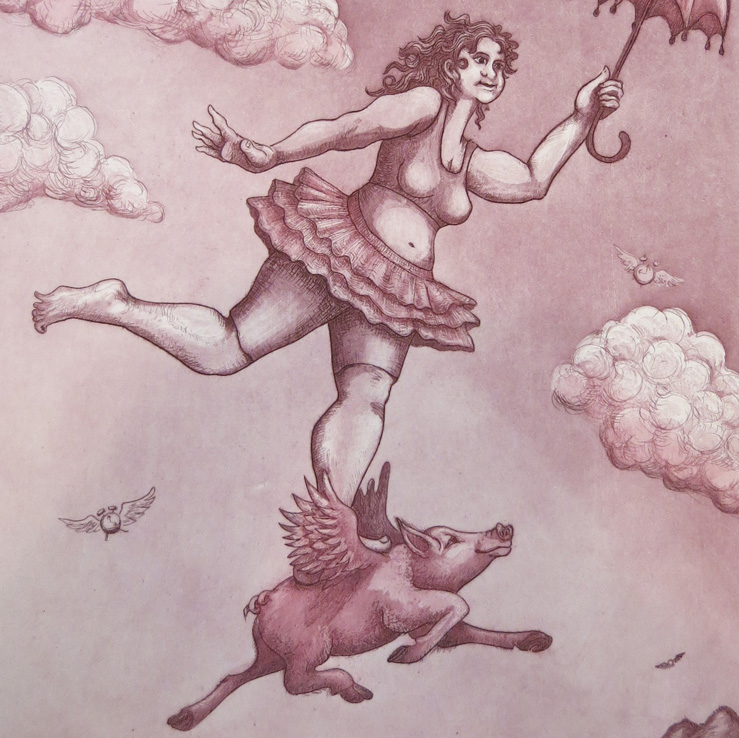 Original Fine Art, Limited Edition Etchings
The Giantess Gallery, Strong and Powerful Women
You deserve to have  beauty and inspiration in your life!
Contact Caren Catterall to purchase one of these collectible fine art works on paper.