Galleries > Bees
Honor the Vanishing Bees
As a gardener I love and bless the bees. I know they are a critical species and their diminishing numbers are a deep concern for me. I honor them in my Vanishing Bee Series, encaustic paintings with monotypes mounted on hexagon panels, sealed under the wax.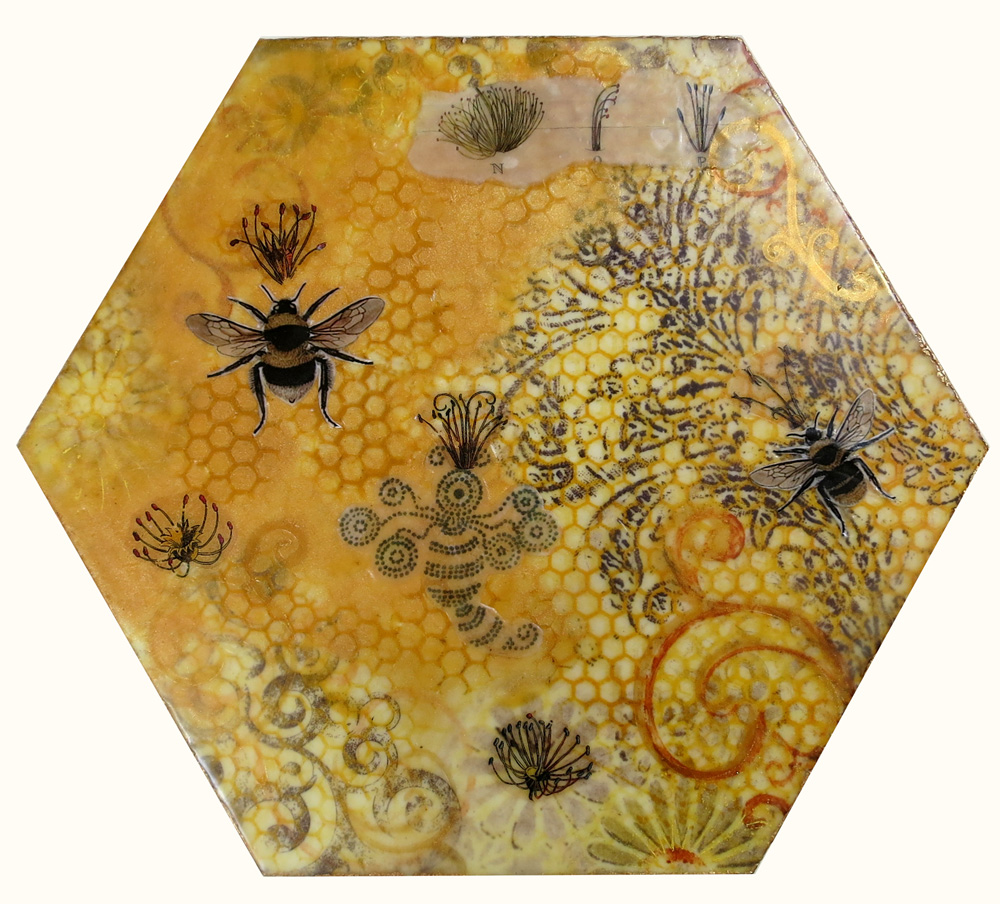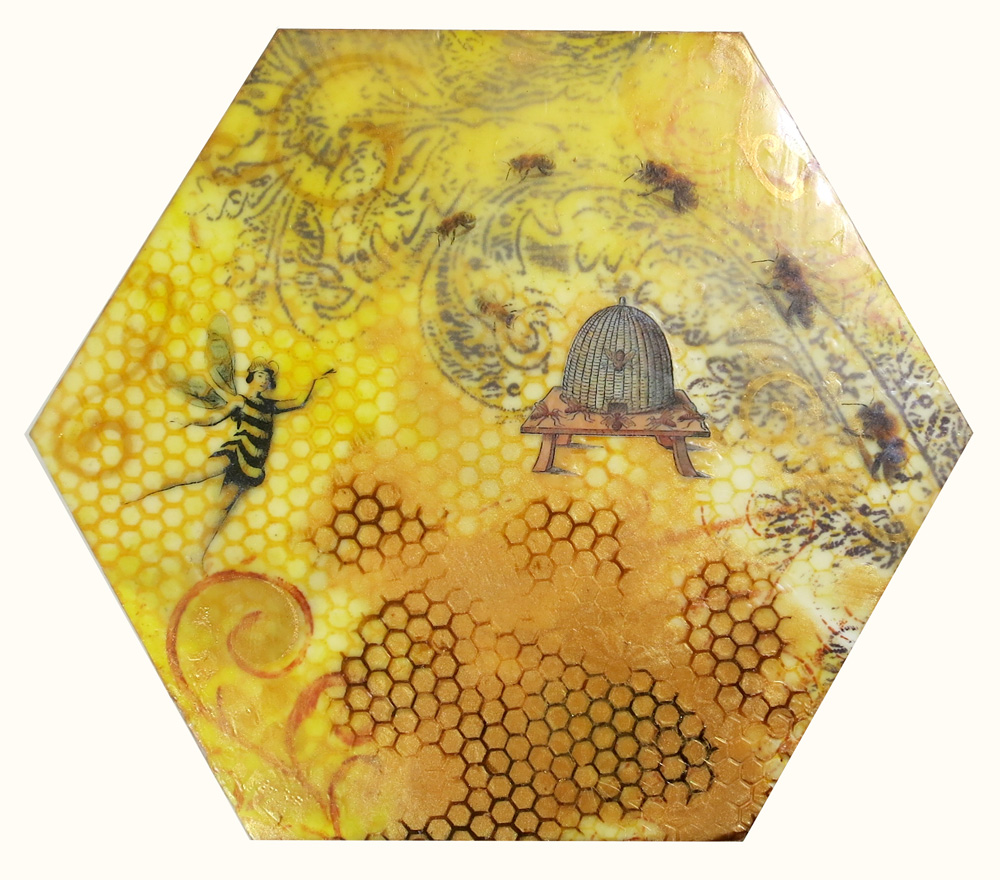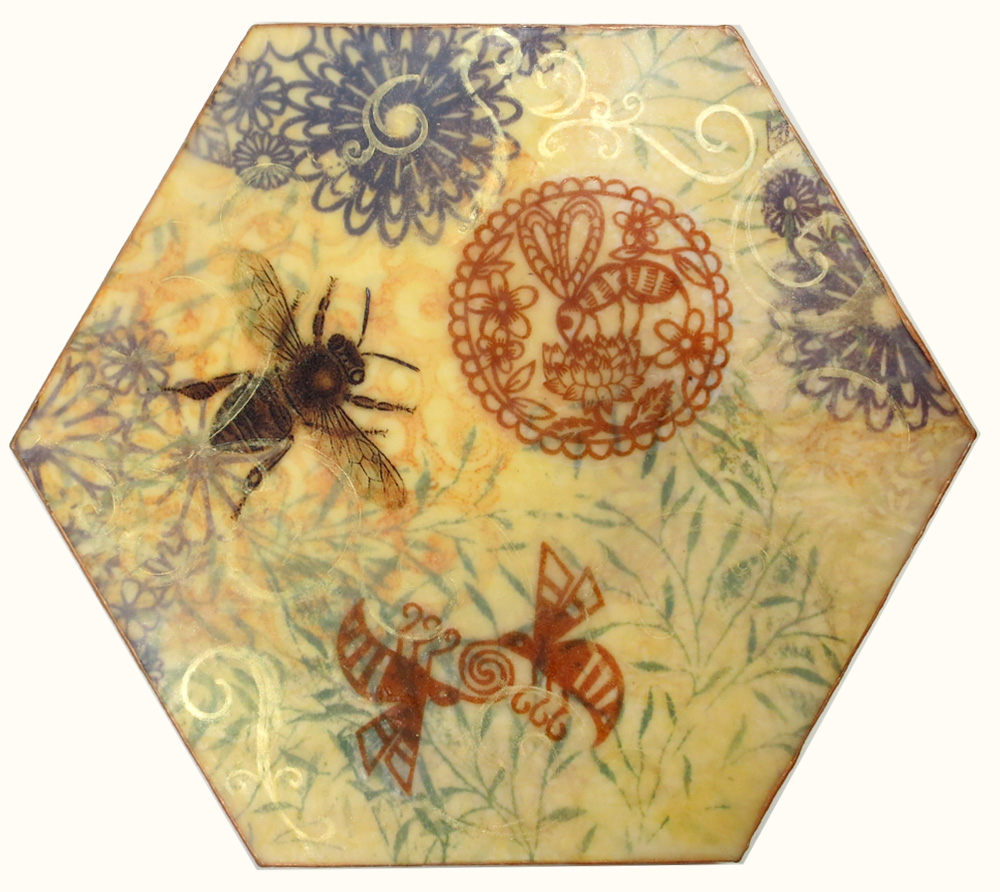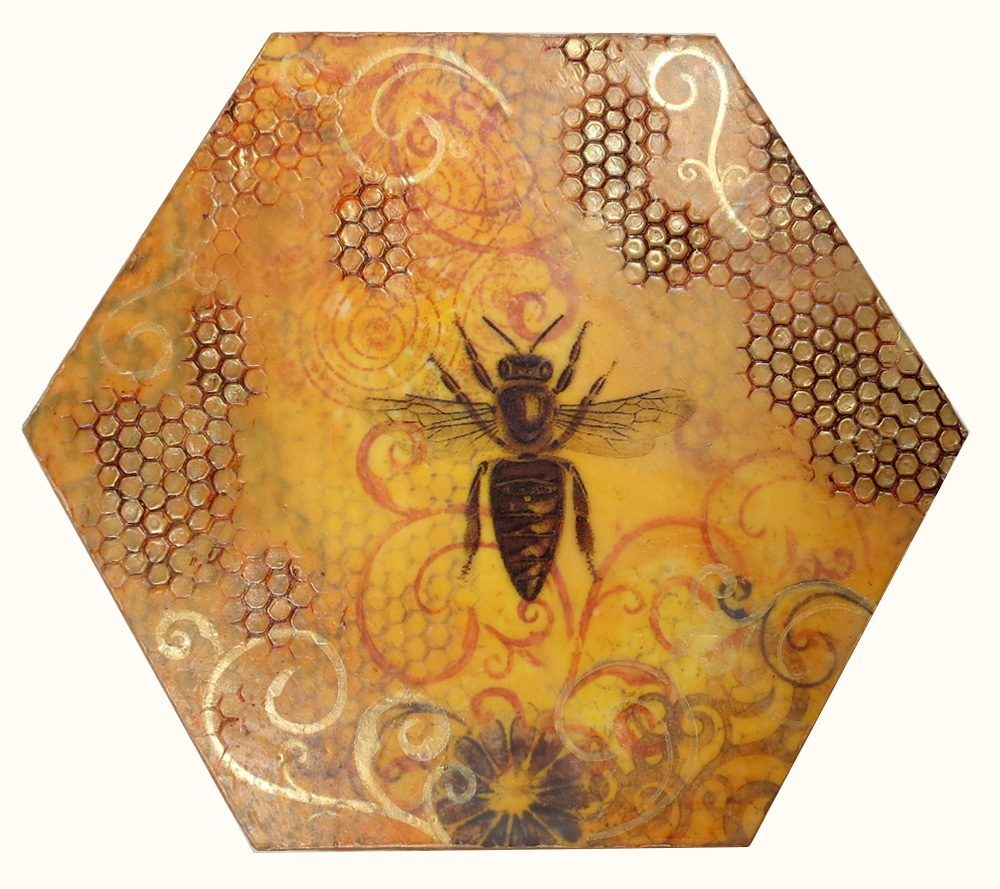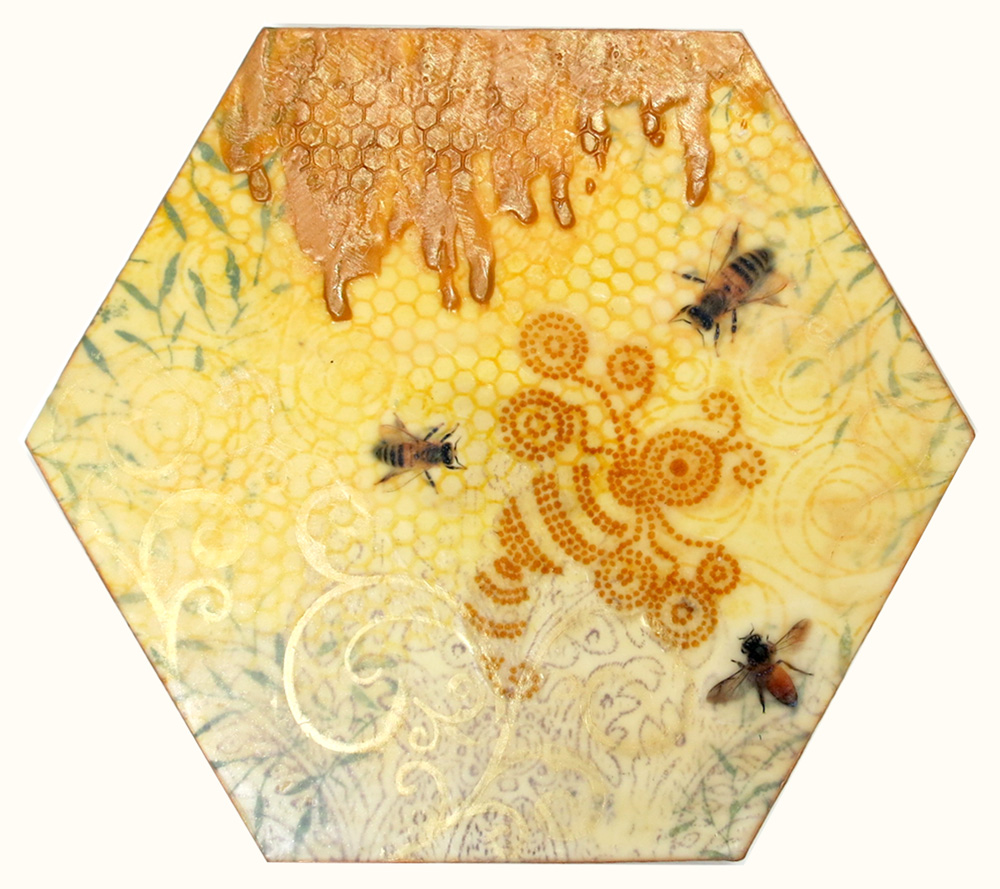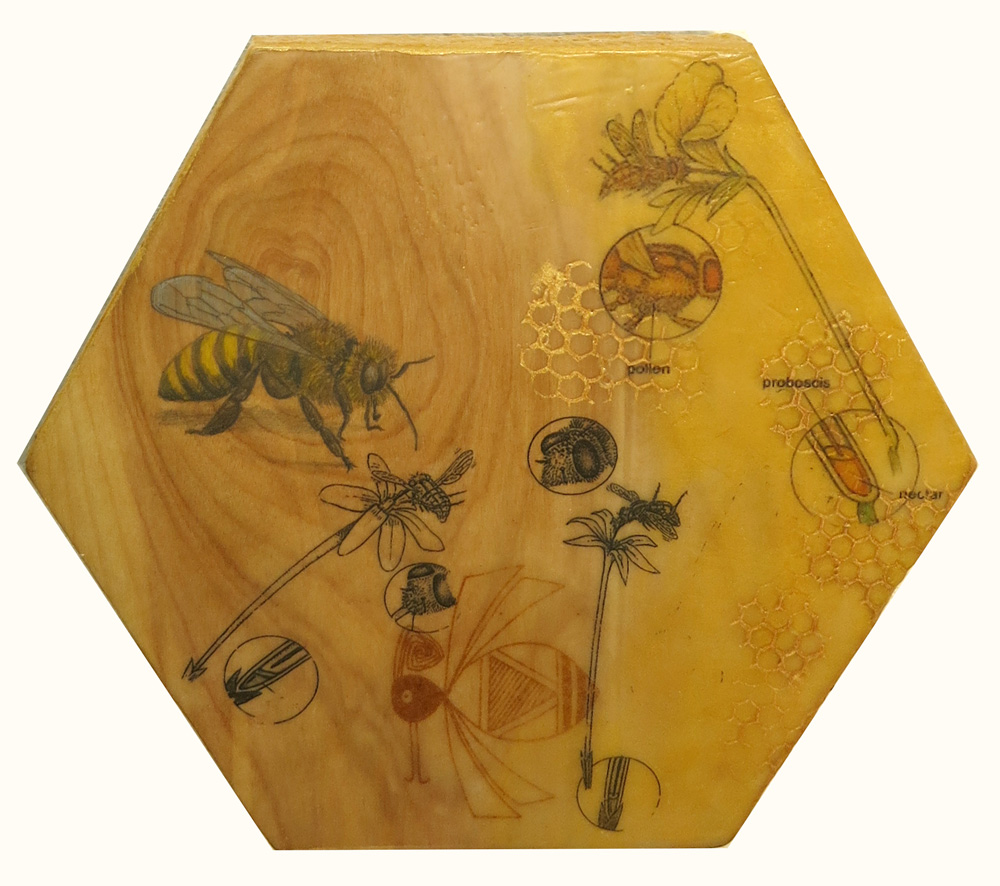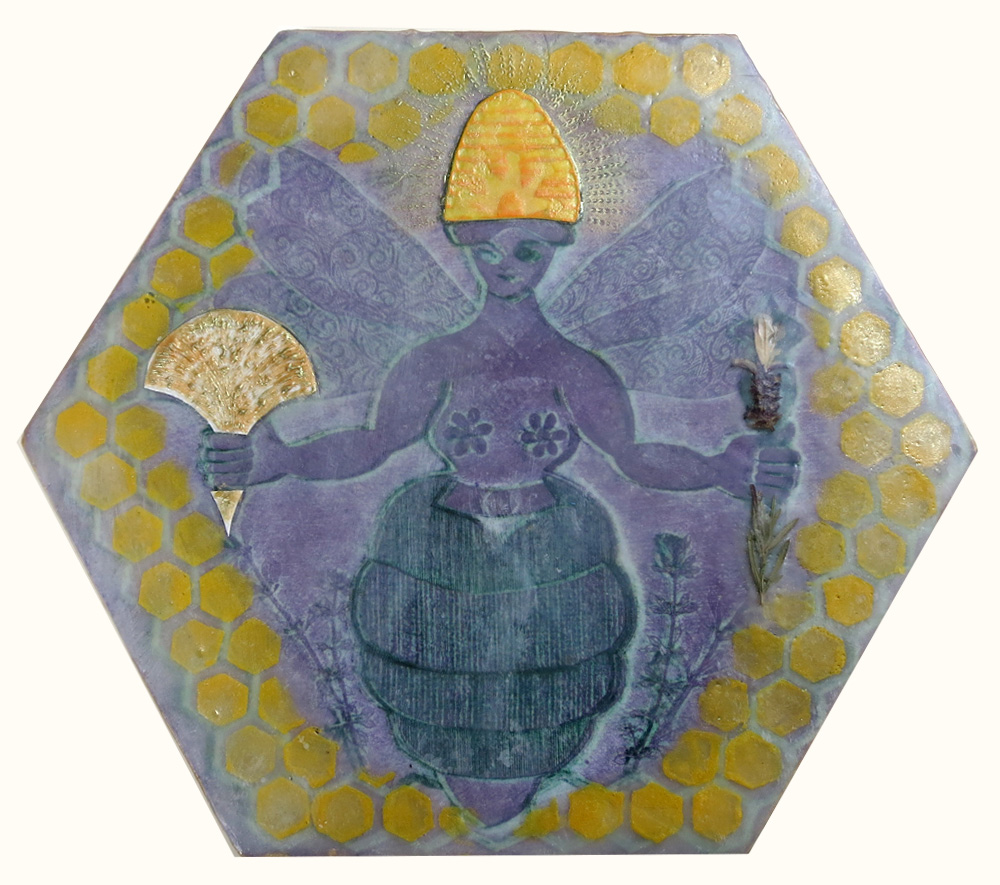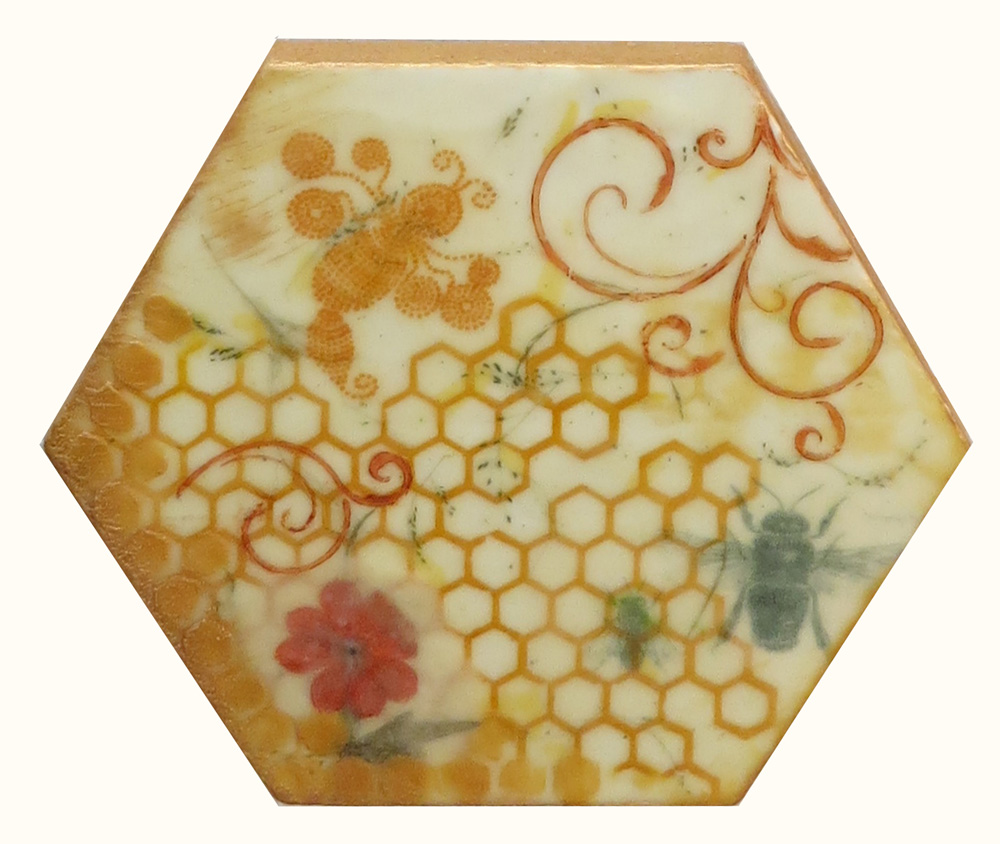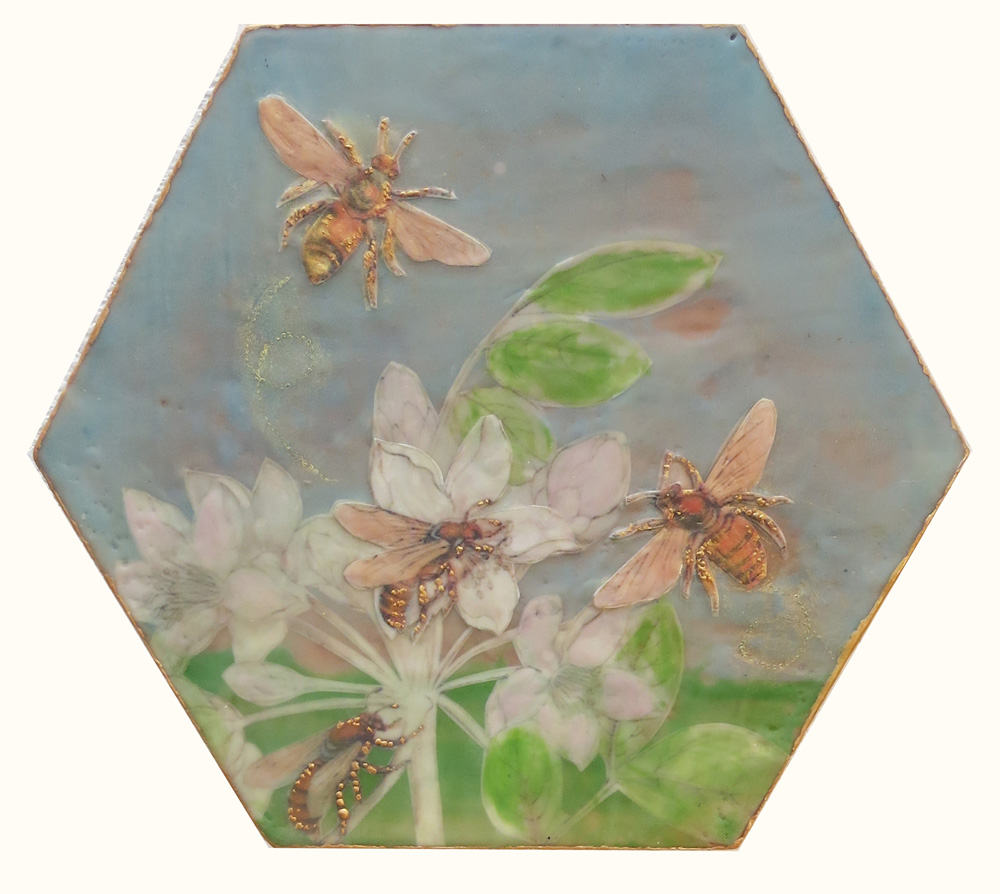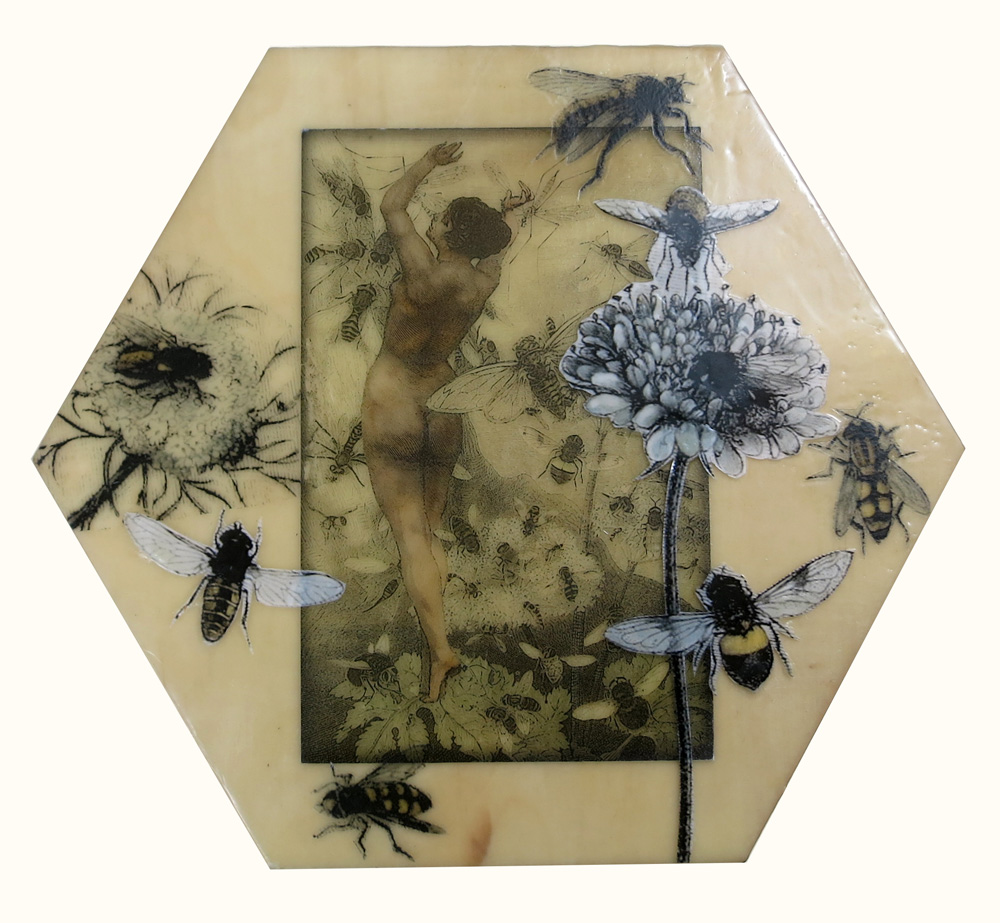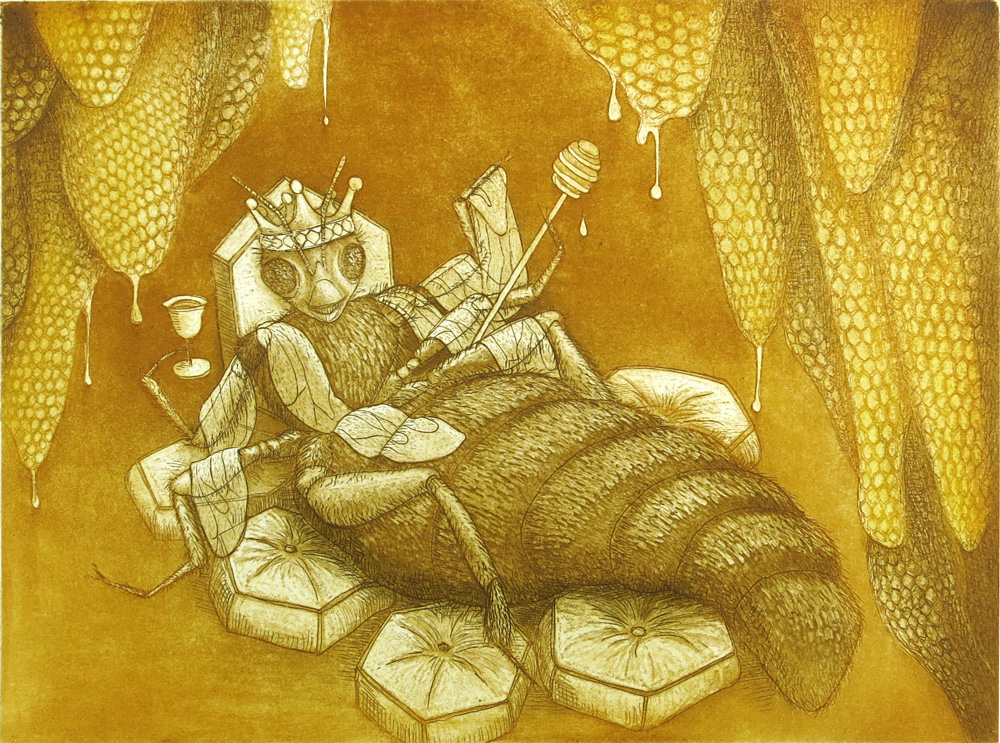 Trying on Their Flowery Crowns
Bee Fairy Leads Them Home
Ancient Bee with Red Flower
Fragile as Heirloom China II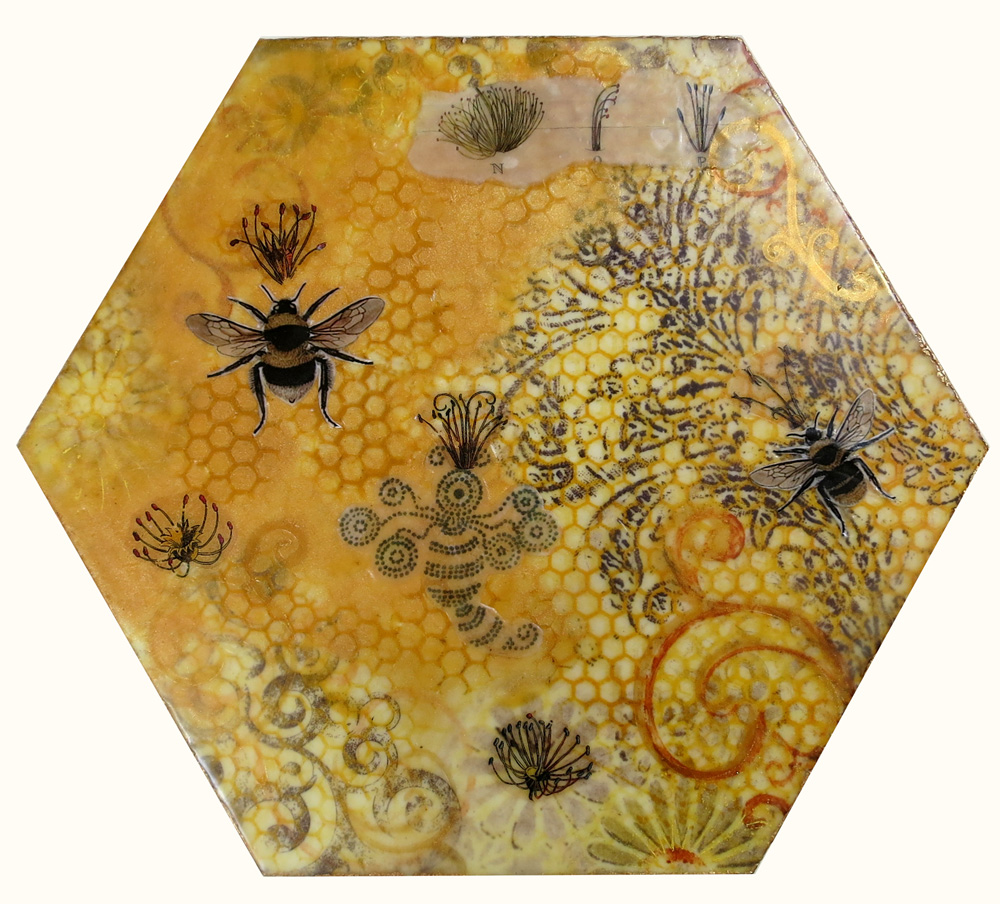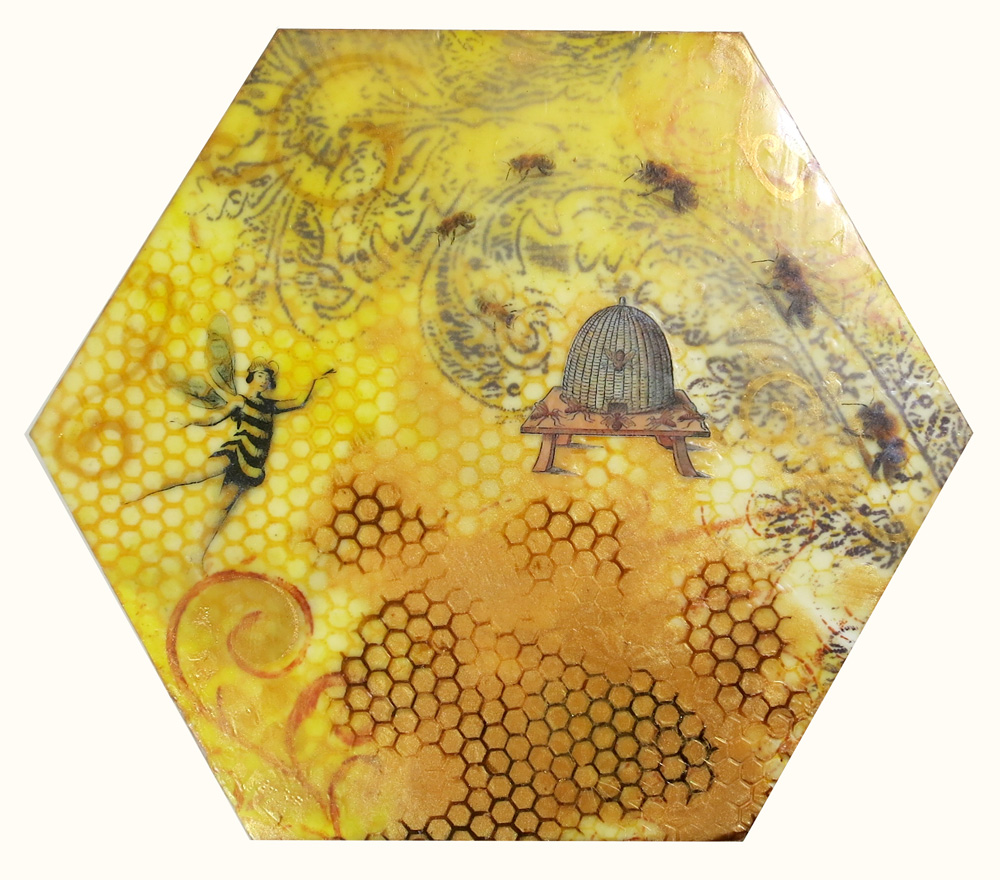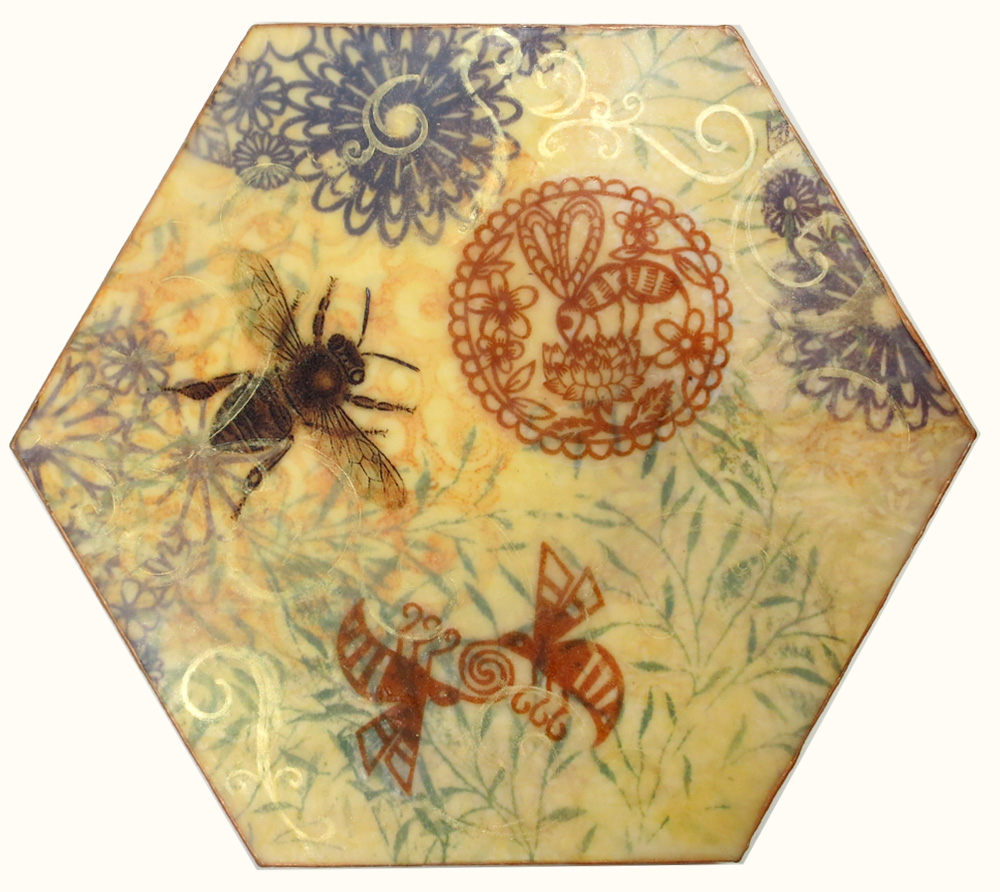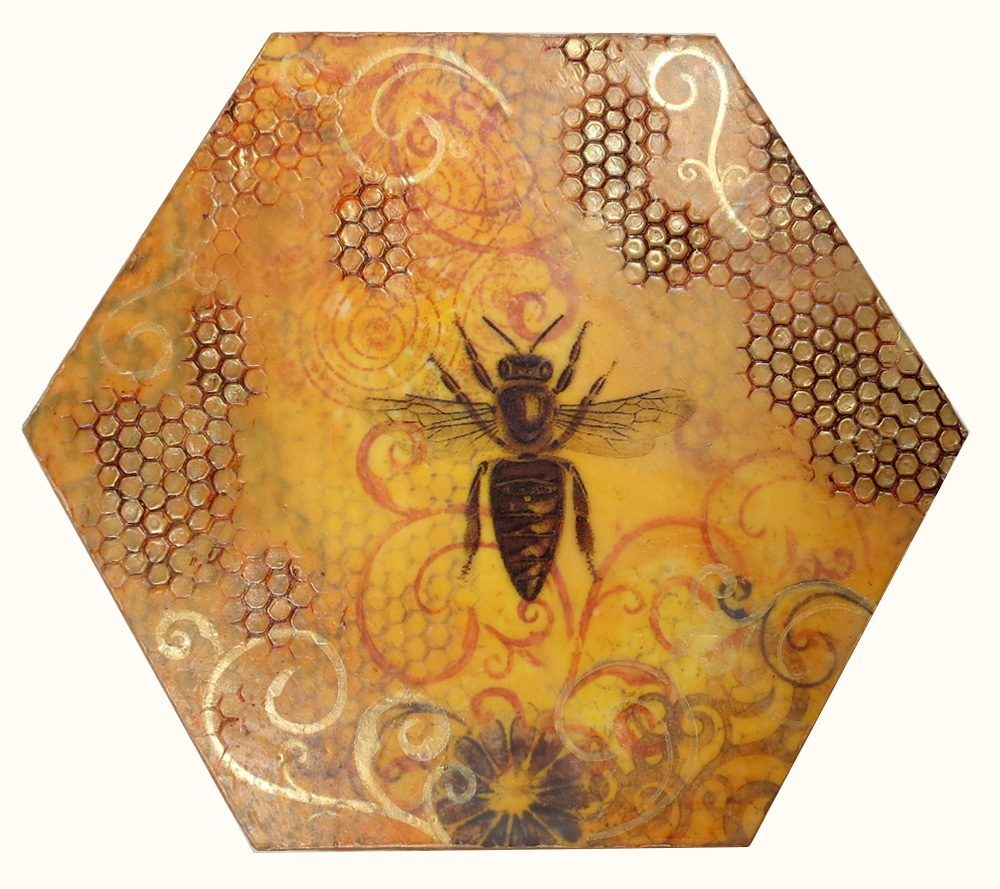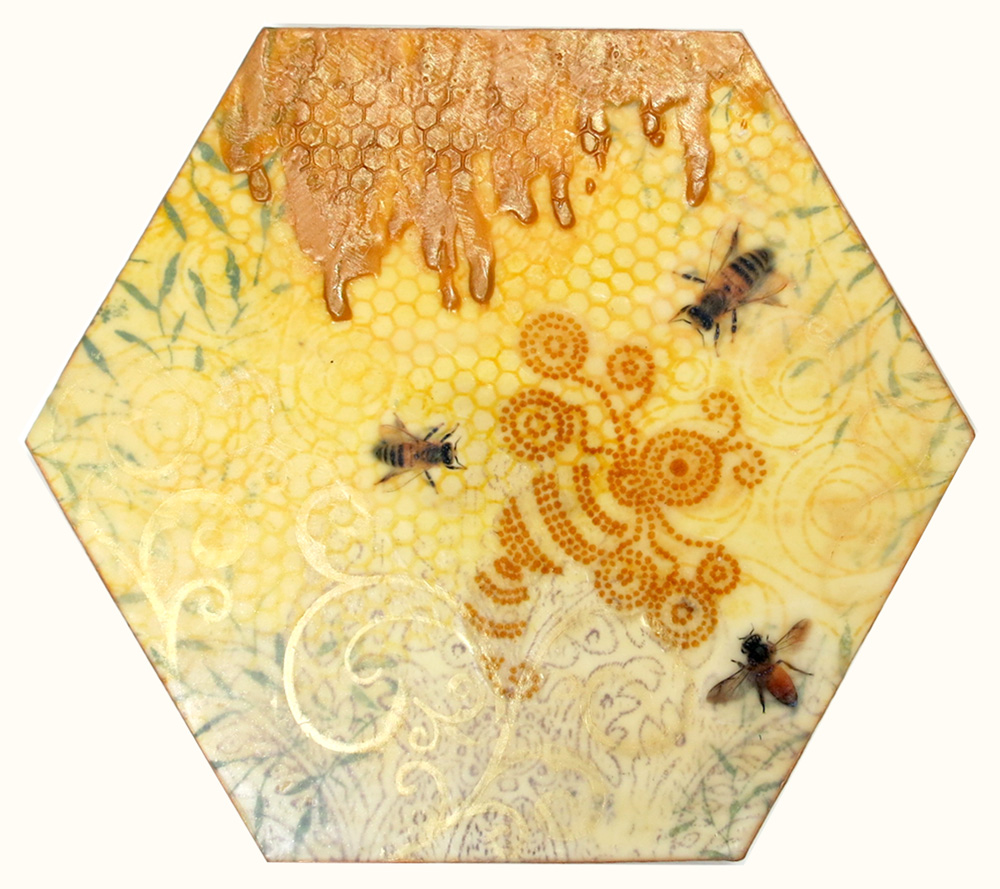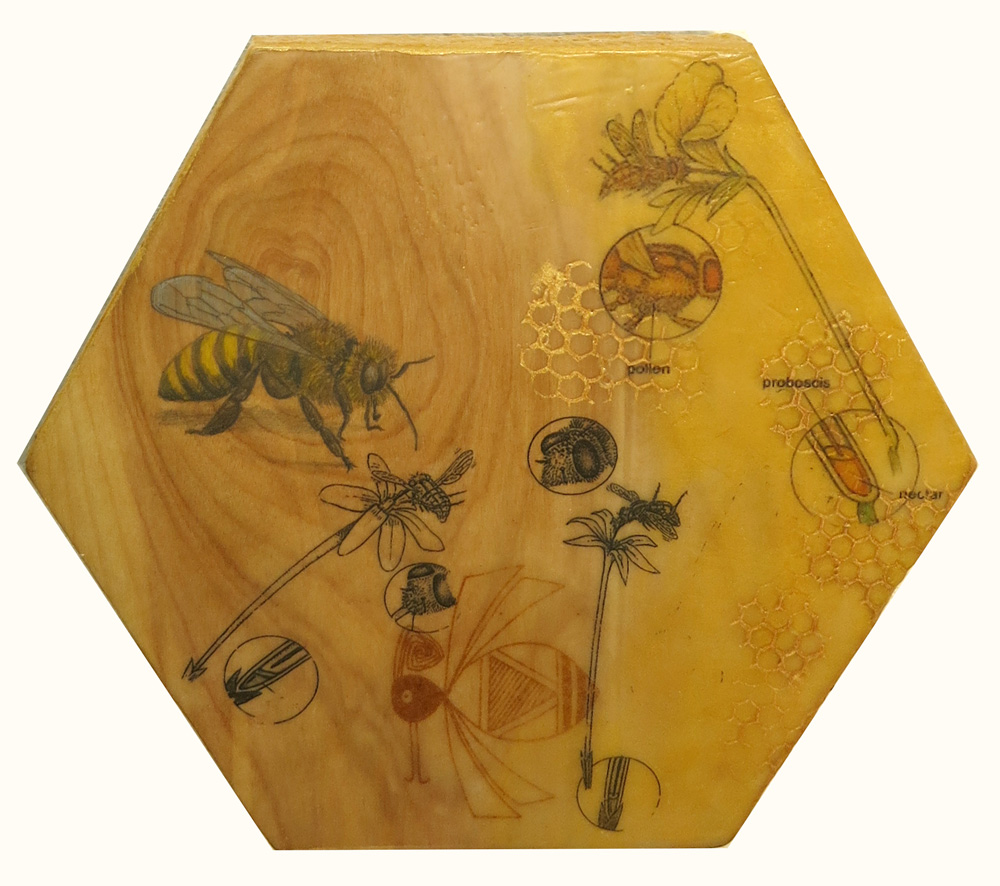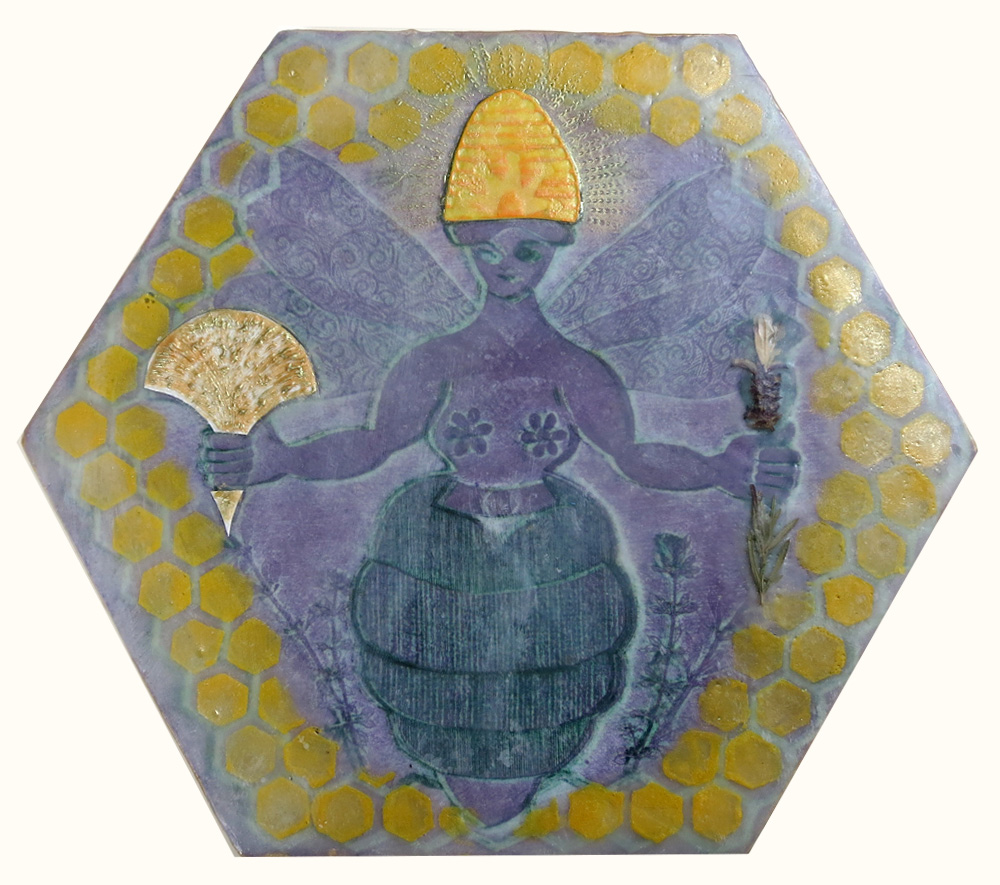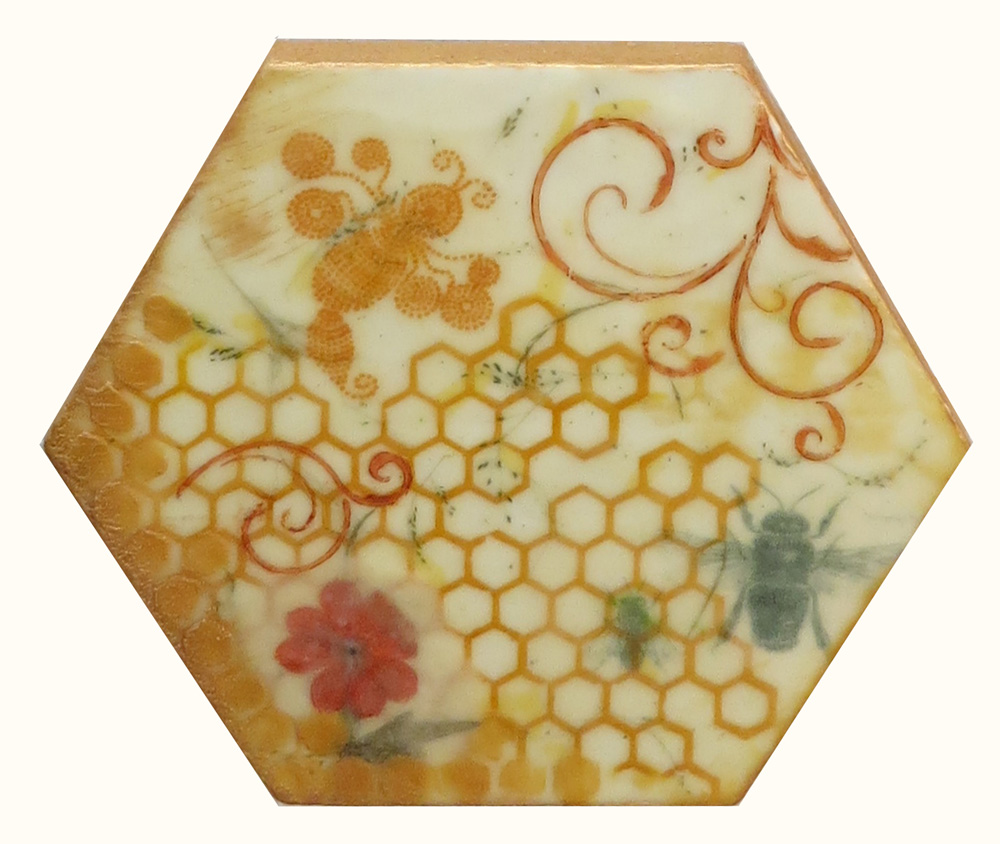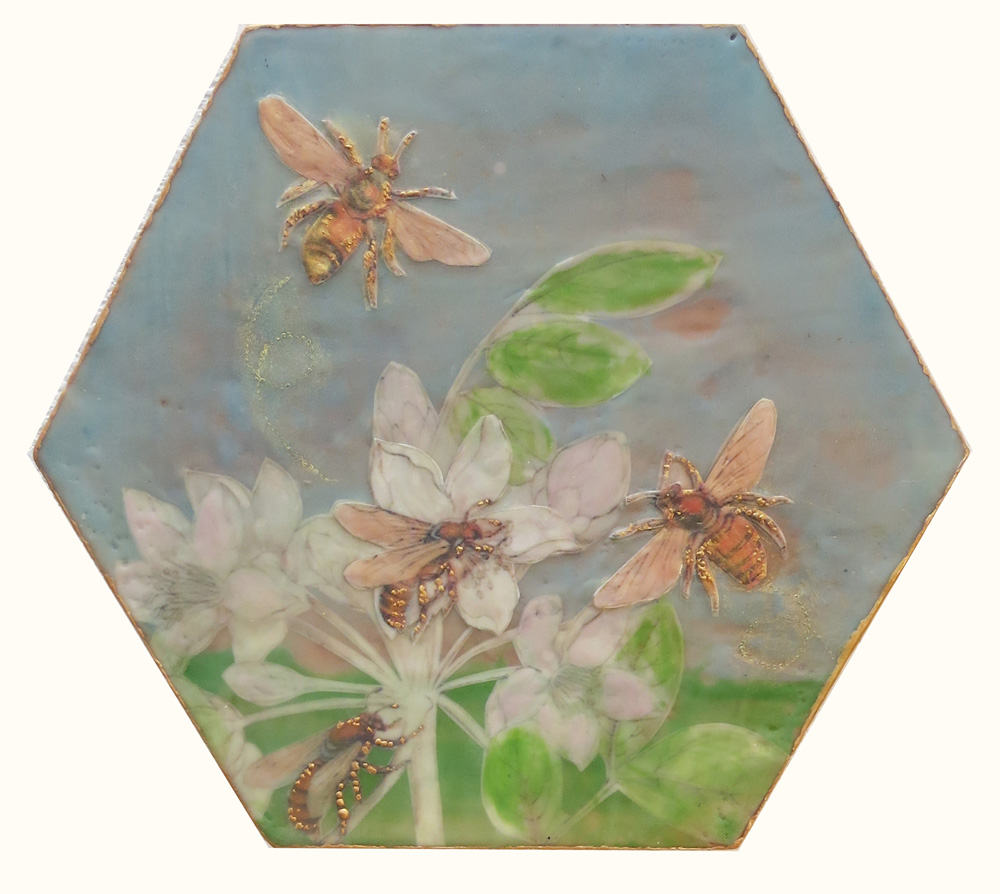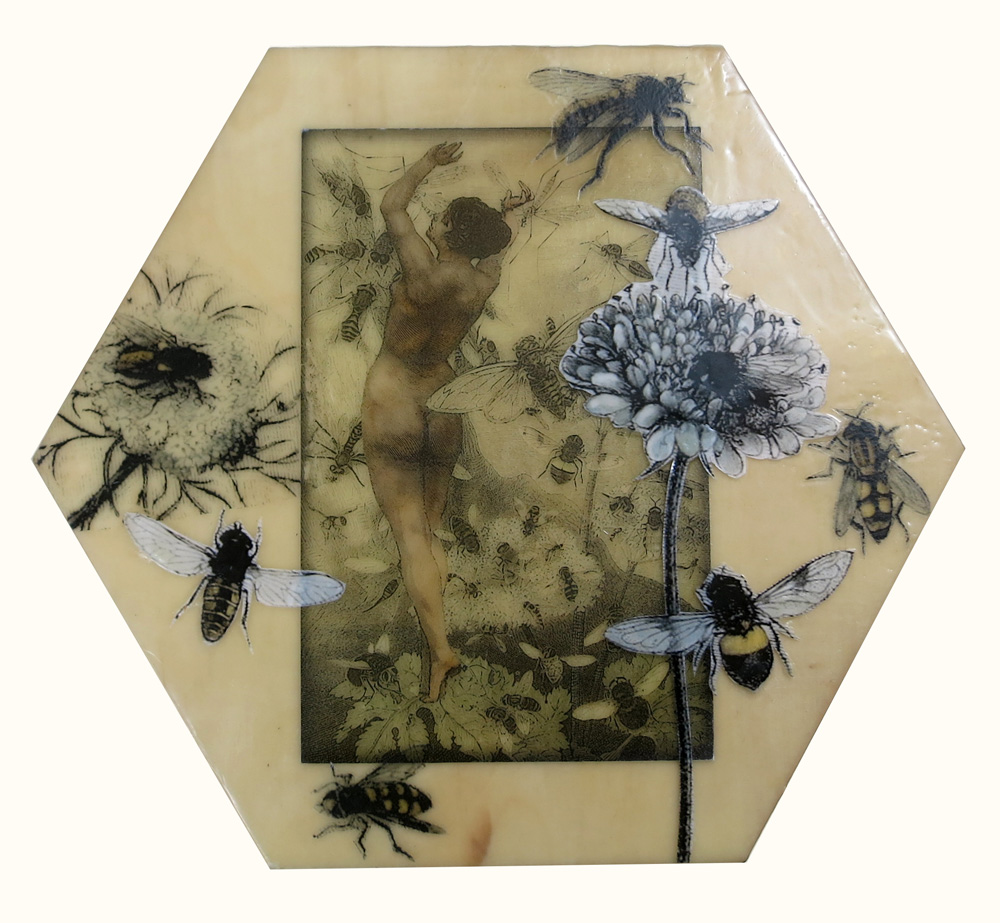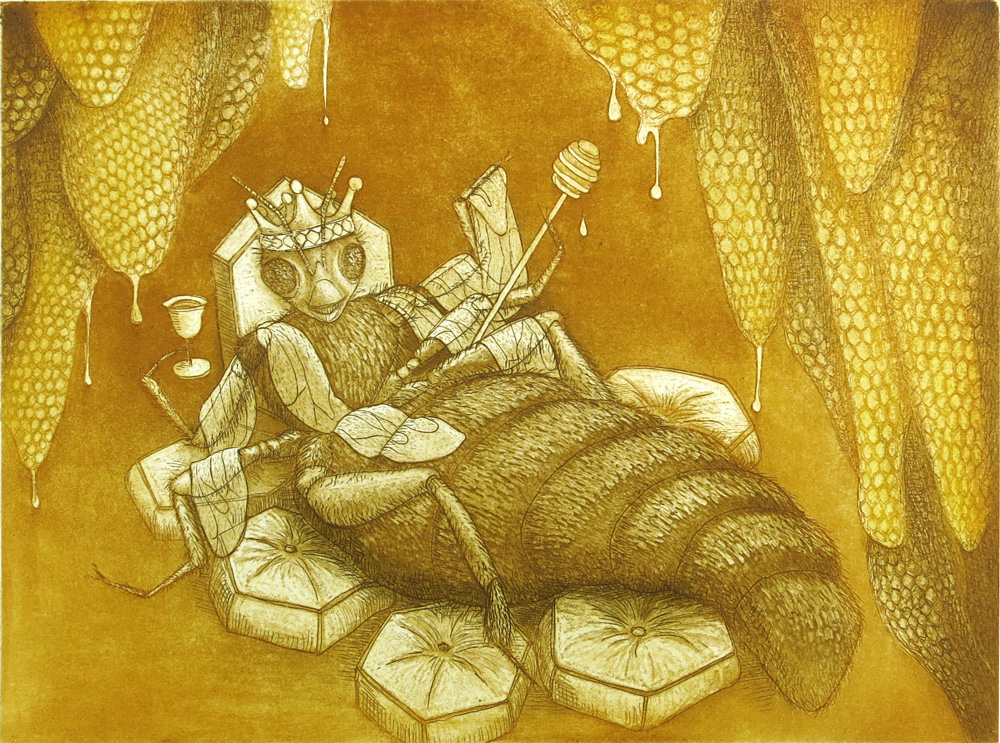 Original Fine Art, Limited Edition Etchings
The Bee Gallery, Honor the Vanishing Bees
You deserve to have  beauty and inspiration in your life!
Contact Caren Catterall to purchase one of these collectible fine art works on paper.